News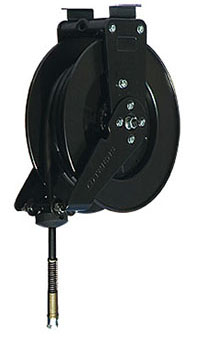 2014.03.06
TRIENS America introduces expanded line up for Dual Pedestal Reels
TRIENS America is pleased to announce our expand G-series Dual Pedestal Heavy Duty Reels.

G-series
• Medium frame reel (Model# starts from GM) now available for hose length up to 85ft.
• Air, Water, Oil and Grease. 200 to 4000PSI.
• Dual pedestal for additional stability, reducing vehicle vibration. Perfect for all work truck applications.
*Length and working pressure vary with model. Please refer to product pages for additional details.
• Two year Warranty

For product lineup and additional information, please visit G-series reel pages.
: G-series

We will be expanding our G-series lineup to include large frame reels. Details will be available soon.


[Contact:]
TRIENS AMERICA, Inc.
Phone: 480-219-6931
E-mail: