News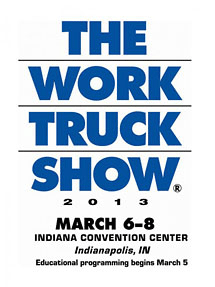 2013.02.22
We will display at NTEA Work Truck Show in Indianapolis, IN
We are glad to announce that we will participate at NTEA The Work truck show on March 6 through 8.

The Work Truck Show is North America's largest work truck event.
Produced annually by NTEA, the association for the work truck industry,
it encompasses a show floor of more than 500,000 square feet,
more than 60 educational and technical training sessions,
the Green Truck Summit and the Annual NTEA Convention.
The Work Truck Show 2012 was held at the Indiana Convention Center in March. It was the biggest work truck event in history, with 563 exhibitors and more than 10,400 attendees.
Please stop by our booth to learn more about our products and services.
[NTEA The Work Truck Show Details]
Date: Mar 6-8, 2013
Place: Indiana Convention Center (Indianapolis, IN)
Booth: 5191
For more information about The Work Truck Show, please visit the website:
http://www.ntea.com/worktruckshow/

We look forward to seeing our valued customers at booth.
[Contact:]
TRIENS AMERICA, Inc.
Phone: 480-219-6931
E-mail: